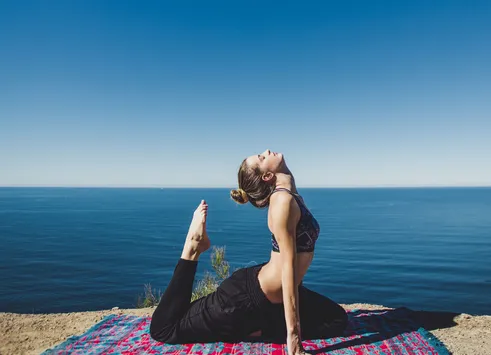 Our Physical Therapy Specialists Treat Your Pain with Evidence-based Treatment Methods
We have several convenient ways for you to access care. So you can get started sooner and get back to work, play, and exercise faster.



Do you have nagging back, neck, or other joint pain that is limiting your activities?
Have you had a sprain or strain that isn't getting better?
Do you want to decrease your pain and increase your strength and function so you can get back to the activities you love?
We offer several options to help you do just that as soon as possible:
Mobile Physical Therapy (We Go Where You Are!),

In-clinic Physical Therapy (at Union Fitness in Eagan)

Telehealth Physical Therapy

Chat Physical Therapy

Virtual physical therapy

Same-day visits available! Text or Call 651-800-MYPT (6978) now to check availability
Choose the way you would like to receive care below or from the services menu at the top of the page.
Scroll down this page to see descriptions of Mobile, In-person, Telehealth, Chat, or Virtual Physical Therapy
Then click the "Learn More" button below the description to see your options for scheduling
Text or Call 651-800-MYPT (6978) at any time for help with scheduling
What sets us apart
We are here for you during COVID-19. Now offering Telehealth, Virtual and Chat Physical Therapy.
J.O.Y. Physical Therapy is a new way of serving patients! We offer mobile and telehealth specialized physical therapy for patients who are overall healthy and therefore pay out-of-pocket for most of their medical services, including physical therapy.
We offer you ways of healing that go against the typical medical process of ordering unnecessary and expensive X-rays, MRIs, drugs or just waiting it out to see what happens.
Your body is all you have in order to function daily as a human being. We, like you, understand that you don't want to "wait it out," drug it up or continue to spend your money on tests that don't fix anything.



Come and see what J.O.Y. Physical Therapy can do for you!