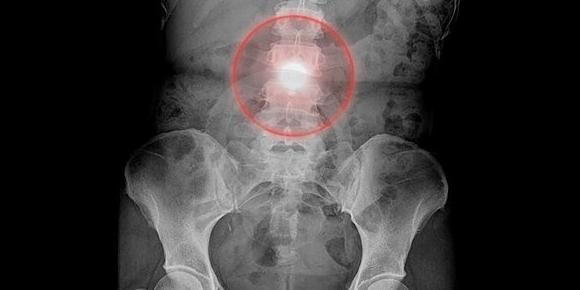 Sara Shupe, MSPT, Dip. MDT, is a physical therapy specialist and founder of J.O.Y. Physical Therapy. She recently shared her research related to low back pain at the North American Spine Society summer meeting in San Diego.
If you have had low back pain for some time, studies say that the more times you see your practitioner for it, the more likely you will get scanning at some point, regardless of their necessity. Why would we receive a scan if it wasn't "necessary?" Perhaps it has something to do the the lack of clarity in the European Guidelines for Management of Chronic Low Back Pain (CLBP), which states…
"We do not recommend radiographic imaging (plain radiography, CT or MRI), bone scanning, SPECT, discography, or facet nerve blocks for the diagnosis of non-specific CLBP unless a specific cause is strongly suspected."
Can anyone see the conundrum? A "specific cause" for "non-specific low back pain" is the only time they would recommend it. As funny as that is (because I laughed out loud when I first read it!), if this was my guideline, I wouldn't understand when to use a X-ray either. 
The Misdiagnosis.
Recent data has suggested that over-medicalization of chronic low back pain has cost this world in the billions of dollars (Hill et al, The Lancet 2011, reprinted 2017 The Global Press). What is "over-medicalization?" Well, I'm glad you asked! When you spend medical dollars on examinations and interventions that are not necessary. As in the case of chronic low back pain, not only does it waste medical dollars, but it also causes misdiagnoses.
Scoliosis, which is simply defined as a sideways curvature of the spine, is a common term thrown around when practitioners order X-rays on people with chronic low back pain. If you are fortunate to be a middle-aged adult like myself, and you were not aware that you had "scoliosis" since you were a teen (when it is most commonly diagnosed properly and most of the time not painful), it is likely one of two scenarios is taking place:
You have been misdiagnosed.

You have developed a acute lateral shift. (Any Brits out there? I believe some of you like the term "adult-onset acute lateral scoliosis" or some such rubbish…Heehee…)
Mechanical Diagnosis and Therapy (MDT) for the acute lateral shift
In most otherwise healthy adults, your shift can be easily corrected by a trained MDT provider who will identify the proper direction, force, and progression of manual therapy and exercise to correct it! Good News!
Call or go to www.joy-pt.com today to get your appointment for your acute lateral shift or find a MDT Provider in your area at www.mckenzieinstituteusa.org/findaprovider